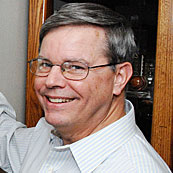 Accetta to Retire After Over 32 Years with Kalenborn Abresist
February 26, 2016

Kalenborn Abresist Exhibiting at AEP BRO Forum
June 9, 2016
New Territory Sales Manager for Kalenborn Abresist
Mark Hudcovic has joined Kalenborn Abresist Corporation as a Territory Sales Manager for California, Arizona, Nevada, New Mexico, Utah, Colorado, Wyoming and parts of South Dakota. 
Hudcovic has over 20 years of industrial sales experience, including mining and power plants.  He earned an associate's degree from Great Basin College.
Kalenborn Abresist is a leader in the design and supply of wear solutions for a wide range of industries utilizing various mineral and metallic solutions.  The company's wear and abrasion resistant linings and coatings reduce downtime and maintenance and are marketed throughout the United States, Canada and Mexico.