KALIMPACT
Material-rubber compound KALIMPACT
A hard material rubber composite for heavy impact and abrasive resistance.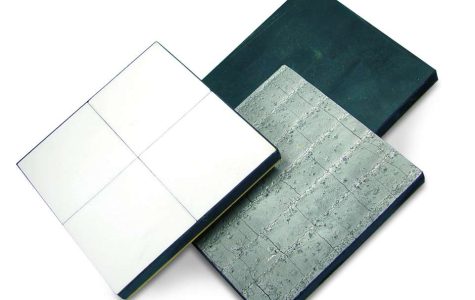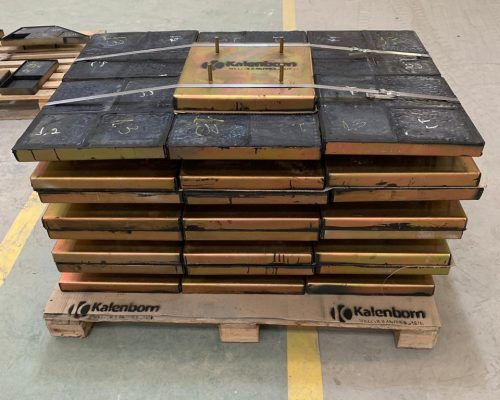 KALIMPACT as a material-rubber composite is used in particular when high-impact loads occur in connection with strong abrasion. The wear protection is vulcanized in rubber. It is installed either using a support plate with mechanical bolts or with magnets.
KALIMPACT consists of either ABRESIST cast basalt, KALOCER oxide ceramics, or KALMETALL hard overlay welding, depending on the requirements for abrasion resistance and impact resistance in the composite system.
   Properties
Impact resistant elements
Hard and wear-resistant surface
Shock-absorbing properties through the rubber
Simple and safe mechanical fastening, gluing, or magnetic fixation
Easy interchangeability of the elements
Optimum adaptation to requirements through different sizes, thicknesses, and designs
Good sound and vibration insulation