Kalenborn produces and sells a high-quality range of mineral, ceramic, and metallic materials as well as compounds and technical plastics. This diversity makes it possible to tailor wear-resistant lining systems to suit every requirement.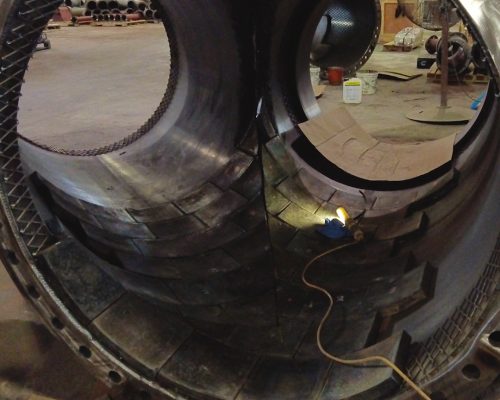 Mineral – From natural basalt to fused basalt
In the early 1920s, the Kalenborn fused basalt factory succeeded for the first time in producing a wear-resistant material from basalt, which is known worldwide under the brand name  ABRESIST. The liquid basalt is poured into molds and then treated with heat in a special process so that it acquires a crystalline structure. This makes the material particularly hard and resistant. In addition to the very good protection against wear,  ABRESIST has a surface that promotes sliding.
Ceramic – From mineral to ceramic
KALOCER is an aluminum oxide ceramic pressed into shape and fired at high temperatures. It is suitable for extreme wear and tear. The KALCOR zirconium corundum ceramic is particularly easy to shape and is particularly temperature-resistant. Completely different requirements arise from operating situations that require particularly good sliding properties; the material KALCERAM is used here. It prevents the material to be conveyed from becoming stuck and ensures uninterrupted operation.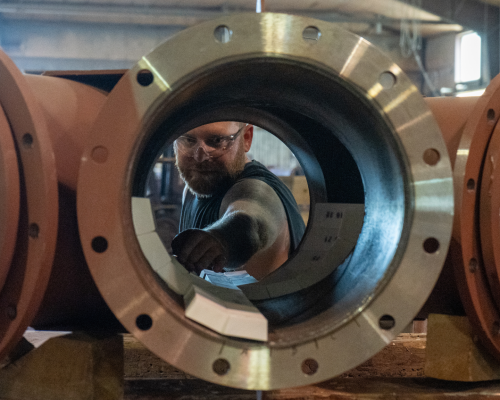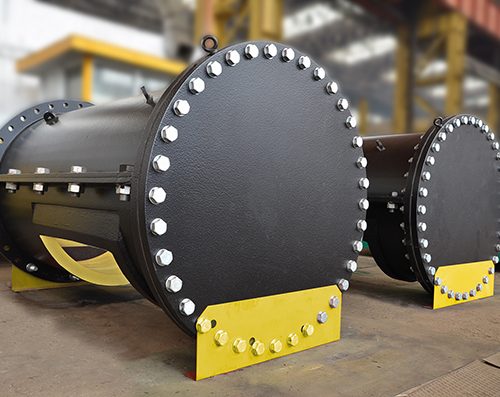 Metallic – From scrap to hard metal
We have developed the special hard-cast iron KALCAST for particularly harsh operating conditions. Alloy components such as chromium and carbon ensure special hardness and abrasion resistance. Manganese is used to produce particularly impact-resistant qualities. Our material KALMETALL, from which we also manufacture components weighing tons, consists of steel plates that are armored with special hard metal alloys. It far exceeds the durability of normal steel.
Compound – From hard material to concrete
Our high-performance concretes combine excellent erosion and abrasion resistance with easy handling.  Particularly wear-resistant hard materials such as bauxite or corundum are firmly embedded in the cement-bound material  KALCRET  Its particular advantage is its flexibility in application. KALPOXY is an epoxy resin-bound compound that can be used quickly and effectively for repair work and for seamless lining of system components. The material can be used in chemically demanding environments.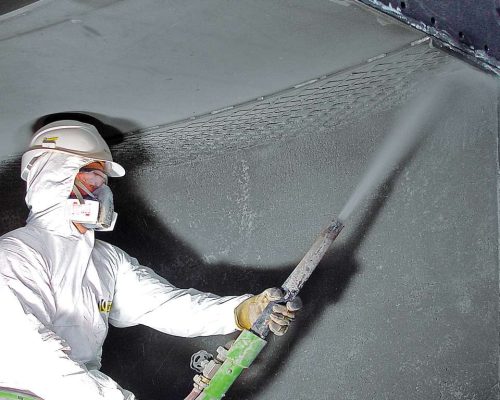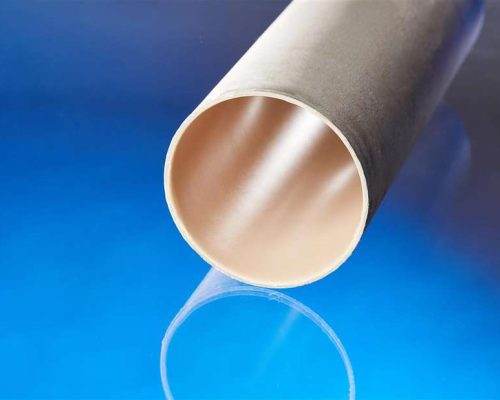 Technical plastic – From polymer to technical plastic
Sheets made of thermoplastic form the basis for our material  KALEN. They serve as a corrosion-free, slip-promoting lining. KALEA  is a high-performance thermoset and is applied very quickly, thinly, and seamlessly using Kalenborn spray technology. The material is characterized by excellent wear resistance under very high impact loads and an application temperature of up to 120°.