KALMETALL
Hard overlay welding KALMETALL
Hard overlay welding for very high impact and abrasion resistance. Cost-Effective Protection for Abrasive Applications.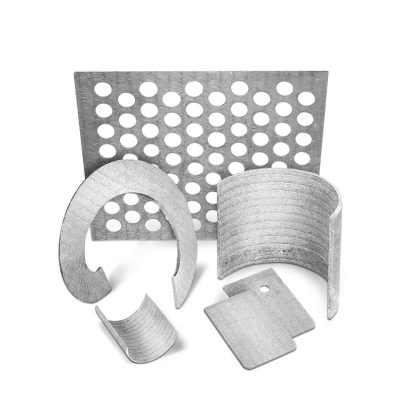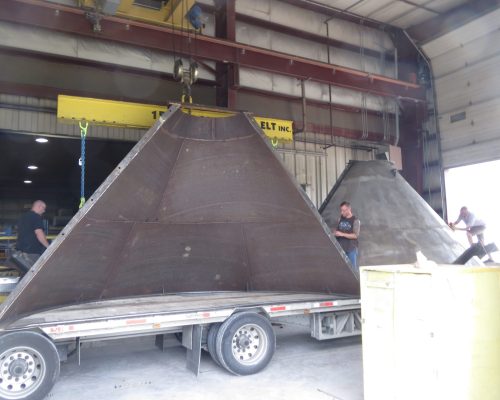 KALMETALL is a metallic material that is produced by applying hard build-up welding to sheet steel.
As a manufacturer, we can specifically control the properties of the hard overlay welding by changing the welding filler materials and adjusting them precisely to the needs of the application.
The plates manufactured by Kalenborn are characterized by excellent abrasion and impact resistance. As a rubber composite KALIMPACT, a high reduction of noise and vibration is possible. These properties open up a wide range of applications for KALMETALL in numerous industrial plants.
Typical applications are screw conveyors, fan housings, cyclones and classifiers, mixer liners, piping components, screens, troughs, and conveyor troughs.
   Properties
Very high abrasion and impact resistance
Standard thickness of the base material from 5 mm
Format sizes up to 1900 mm x 3900 mm
Welding thickness 3 – 18 mm
Application temperature max. 750 °C
Very high thermal shock resistance
Depending on the alloy selectable
Complete lining systems made of overlay welded sheet metal for existing steel constructions
Installation by welding, with screws or bolts
Self-supporting constructions with hard overlay welding
Ready-to-install components specially tailored to customer requirements
Combinations of ceramic and metallic materials for wear-oriented design with high cost-effectiveness
The KALIMPACT rubber compound   also reduces noise and vibration