KALMETALL®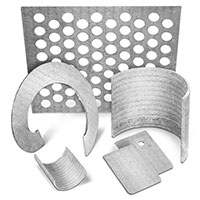 KALMETALL® hard overlay welded plates are a combination of a strong steel base and a hard overlay welded chromium carbide protective layer that is impact, high temperature and abrasion resistant. Typical applications include screw conveyors, ventilator housings, cyclones and separators, mixer linings, piping components, screens, troughs and transport channels.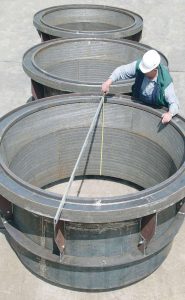 Installs into existing steel structures.

Cost-effective, low weight, self-supporting structure.

Available in a variety of different qualities, thicknesses and dimensions.

Standard base material is A-36 carbon steel for operating temperatures up to 662° F / 350° C.

Standard base thickness is 3/16″ or 1/4″ with others also available.

Standard hard-faced metal plates range from 48″ x 96″ to 60″ x 120″.
KALMETALL® Hard Overlay Welding