KALPOXY® NS
Trowelable epoxy repair compound
KALPOXY® NS is a non-sagging epoxy-bonded wear compound designed to solve wear and abrasion on almost any surface. It contains ultra-high loading levels of silicon carbide (70%) and is mixed with DuPont Kevlar® fibers to create a unique non-sagging epoxy bonded wear compound with exceptional abrasion resistance and toughness.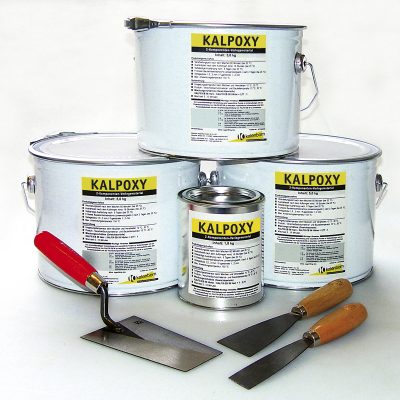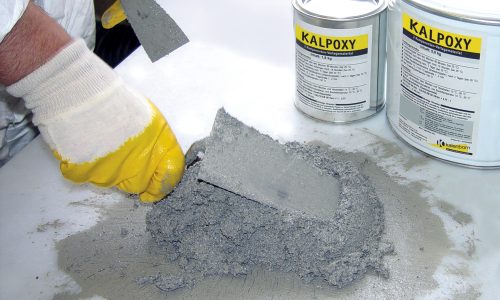 KALPOXY® NS is a highly wear-resistant, epoxy-bonded hard compound that can be used quickly and effectively for repair work and for lining plant components. Excellent wear properties are achieved after a short curing time. Due to the very good handling properties and the high contact ability, almost all surfaces and shapes can be coated.
   Properties
KALPOXY® NS is easy to use.

Non-hazardous and non-corrosive for safe and simple shipping and storage.

The resin does not crystallize in freezing weather, and has little or no odor.

The hardener has very little odor for a user-friendly system, even in confined spaces.

Used in temperatures up to 110°C (230° F), and in corrosive situations with a pH range of 3.8 to 10.0.

Cures in 3 hours.

Easily installed horizontally vertically or overhead.