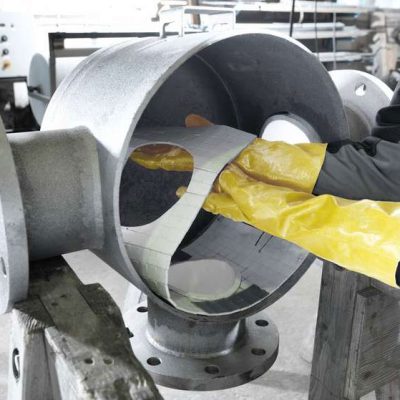 KALOCER pipes and pipe bends are lined with thin pipe cylinders made of special oxide ceramics and designed for extreme wear and/or temperature stress.
The permanently smooth surfaces promote flow behavior and avoid blockages caused by moist materials. Due to their corrosion resistance, KALOCER pipes and pipe bends always remain ready for use even after long periods of downtime.
Depending on the load, shape, and diameter, Kalenborn produces KALOCER pipes with pipe cylinders as well as KALOCER pipes with fittings (pipe bricks) or individual plates.
Characteristics
Wear protection made from special KALOCER oxide ceramic
Application temperature up to + 400 °C
High wear resistance
Permanently smooth surface
Corrosion resistant
Available as green tubes