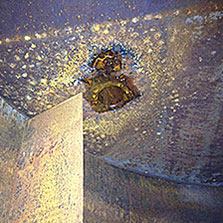 Potash Industry Slow Down
February 3, 2016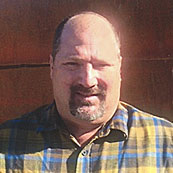 New Territory Sales Manager for Kalenborn Abresist
March 14, 2016
Accetta to Retire After Over 32 Years with Kalenborn Abresist
Joe Accetta, President of Kalenborn Abresist Corporation, has announced that he will be retiring in May 2016.
Mr. Accetta, a 1973 graduate of Northwestern University, was originally employed as Vice President of Sales in 1983 and was named President in 1990. He has served in that capacity for 26 years. For 10 years prior to 1983, Mr. Accetta was involved in the Sales and Abresist Product Management for M.H. Detrick, an early Joint Venture Partner in Kalenborn Abresist Corporation.
Kalenborn Abresist Corporation, Urbana, Indiana, was established in 1977 and is a leader in the design and supply of wear solutions for a wide range of industries utilizing various mineral and metallic solutions. As a subsidiary of Kalenborn International, the 90 year old "Mother Company" based in Germany, Kalenborn Abresist has resources and knowledge available from a 12-member organization with production facilities on four continents and customers on six.