KALEA
Sprayable polyurea
Sprayable Polyurea-based wear protection for pipes and plant components. KALEA is an elastomer system – which can be applied by injection molding – for protection against abrasive wear. KALEA is especially suitable for slide promotion.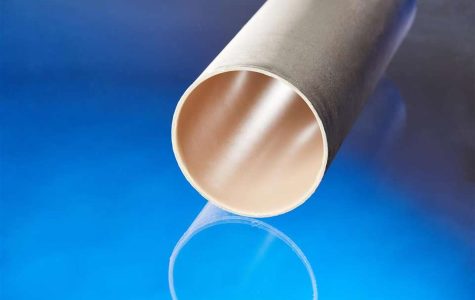 KALEA is a durable, high-performance polyurea-based plastic that is characterized by high wear resistance. KALEA is spray-applied and cures extremely quickly. A separate corrosion protection layer is unnecessary. 
As such, the material is particularly well suited for seamlessly lining plant components with large surface areas, such as coal, ore, and sand bunkers as well as lining silos and tanks, chutes, and troughs. 
The material has a high rebound resilience. The weather- and temperature-resistant surface protection also has a sound-absorbing effect. The key benefit offered by KALEA is in increasing operational reliability and extending the service life of plant components.
   Properties
Application with Kalenborn spraying technology
Coating pipes with an internal diameter of 150 mm and above
Thick layer of material 2 – 10 mm
Extremely wear-resistant against impact and abrasion
Highly flexible, elastic and tear-resistant
Rapid, seamless lining of large surfaces
Loadable after a few hours
Corrosion resistant
Chemical and acid resistant
UV resistant