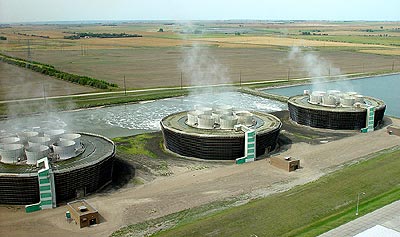 Great River Energy – Wear Resistant Lining Extends Pulverizer Rejects Piping Life
July 27, 2018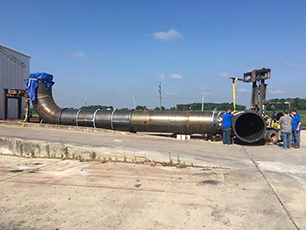 Biomass producer extends ducting life with Kalenborn solutions combination
May 21, 2019
Kalenborn helps solve wear problems at Energy Star-certified plant
One of the largest global producers of building materials relies on Kalenborn solutions at a California cement plant to solve problems of premature wear and clogging on a pneumatic conveyance line for alternative fuel.
The plant, which has received EPA Energy Star certification and multiple awards for its environmental-protection and land-stewardship efforts, produces more than 3 million tons of cement annually.
To supplement the main fuel firing the kiln, the plant uses refuse-derived fuel (RDF), composed of demolition wood or lumber industry byproducts. The RDF often included sand particles, which produced heavy wear, especially in the change in direction, after connection points and around clean-out ports. Moreover, pipes often clogged, requiring frequent cleanout.
Consulting with the customer, Kalenborn engineers reviewed the equipment and suggested several system modifications to ease wear issues. Because some operating parameters could not be changed, the customer asked Kalenborn for alternate solutions.
The result? Kalenborn supplied about 250 feet of 8" pipe, using a combination of ABRESIST linings on straight runs, KALOCER on all elbows and follower spools for extra wear-resistance, and KALMETALL for the T-Injector on the feed end.  In addition, Kalenborn modified the design by increasing the radius of the elbows thereby significantly reducing the wear rate and pneumatic energy required to move the RDF.
By combining optimal wear protection products and custom solutions, Kalenborn was able to significantly extend service life and improve operational efficiency at the customer's plant.