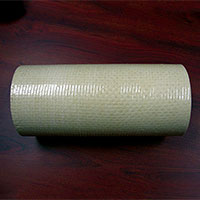 KALFIX® Adhesives for Pipeline Coatings
June 30, 2016
New President for Kalenborn Abresist
June 9, 2017
Kalenborn Abresist Celebrates 40th Anniversary
Kalenborn Abresist Corporation celebrates its 40th year in business in 2017.
Founded on May 6, 1977 as Abresist Corporation, its company name changed to Kalenborn Abresist Corporation in January 2014. Kalenborn Abresist is a leader in the design and supply of wear solutions for a wide range of industries utilizing various mineral and metallic solutions.  Located in Urbana, IN, the company's wear and abrasion resistant linings and coatings reduce downtime and maintenance and are marketed throughout the United States, Canada and Mexico.
The wear resistant linings and coatings from Kalenborn Abresist serve a variety of processing equipment including hydraulic and pneumatic components and pipes handling large quantities of bulk materials. A variety of industries are also served, including the utility, mining, iron and steel, mineral processing, chemical, pulp and paper, and food processing industries.
Kalenborn Abresist Corporation is part of Kalenborn International GmbH & Co. KG., a parent company to 12 subsidiaries with facilities in Asia, Europe, North America and South America. A subsidiary plant to Kalenborn Abresist Corporation, Kalenborn Technologies, LLC, was opened in 2011 in Tennessee. This custom steel fabricator specializes in wear resistant Chrome Carbide piping, plate fabrication and component repair and other steel components. Kalenborn Technologies also offers stair and handrail fabrication.