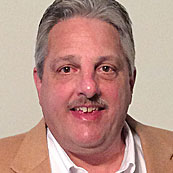 Frendewey Named Sr. VP Sales & Marketing for Kalenborn Abresist
January 22, 2016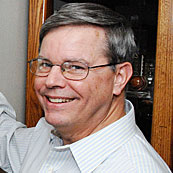 Accetta to Retire After Over 32 Years with Kalenborn Abresist
February 26, 2016
Potash Industry Slow Down
The mining industry as a whole has seen considerable slow down in the past few years. From precious metals to commodities like copper, coal and oil sands, the potash miners have not been spared.
The industry has seen several of the greenfield projects scaled back or put on hold and brownfield projects curtailed or delayed to address the over supply in the market. During this period, successful potash mines have looked internally to improve processes and efficiencies, while at the same time assessing the health of the assets (i.e. process/production equipment, piping etc.).
Unlike most other mines, potash operations are typically built for the long haul as it's not uncommon to take 30-40 years to mine a potash deposit. Because of the abrasive, but mostly corrosive nature of the potash, much of the equipment is protected right from the time the mine is built. Over time, some of that equipment will require re-lining of its wear resistant protection or re-coating of its corrosion protection lining. However, not all types of linings are easy to apply in the field. Elastomers and paints often require very specific atmospheric conditions (i.e. temperature & moisture) making them challenging and costly to apply.
Kalenborn Abresist Corporation specializes in the manufacturing and installation of many of the linings and coatings used by the potash industry. An increasing number of clients are relying on Kalenborn Abresist's new KALPOXY® line of corrosion protection, particularly the 100% solid epoxy coating, used for halting the effects of corrosion on unprotected equipment.
Requiring minimal surface prep, KALPOXY can be sprayed directly onto corroded, and even wet, surfaces making it very practical and advantageous when larger equipment like tanks and clarifiers require protection.
Unlike elastomers, KALPOXY atmospherically cures and therefore does not require specific humidity and temperature levels in order to achieve proper adhesion. Its ease of use makes it a popular choice for maintenance departments and contractors.
Quality products, however, are only as good as their installation. Improper diagnosis of the problem leads to a poor choice of protection and a poor choice of lining can often lead to improper installation. Kalenborn Abresist's field service teams pride themselves on doing it right, all the time. The installation specialists travel North America and Mexico to refurbish and renew a variety of production equipment in use today.
Efficient, diligent and experienced, the KAC (Kalenborn Abresist Corporation) field service professionals are counted on time and time again during critical shut down. Whether your project is under strict safety protocols or timelines, the Kalenborn Abresist field service teams ensure that the specifically chosen lining / coating is installed correctly, without fail.