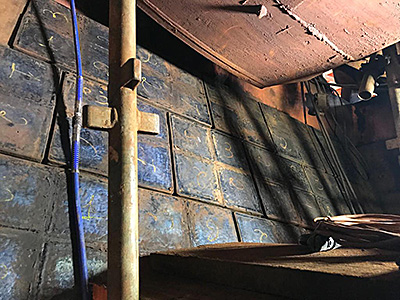 KALIMPACT helps iron ore flow smoothly at large Brazilian mine project
February 10, 2020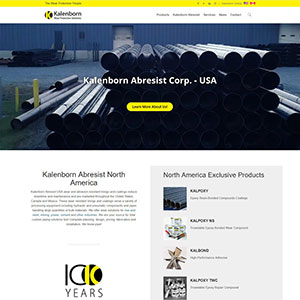 Redesigned Website for Kalenborn Abresist
April 29, 2021
After 25 years handling jagged mill scale, ABRESIST tile barely shows wear
At a hot rolling mill near Chicago, Kalenborn Abresist wear-resistant linings help a leading integrated steel producer eliminate sliding wear problems at high water velocity. The compact strip mill produces hot-rolled coil products, including hot-rolled black bands in a full range of grades.
Running the length of the mill in its basement, the scale flume catches scale that falls off the steel slab as it's rolled from thick to thin with various roll presses. At the head of the mill, high-pressure water is injected, which collects the scale and carries it — at 10,000 gallons per minute — to a scale pit, where it's pumped to another pit or mechanically removed.
This flume application requires extra abrasion protection — mill scale has hard, jagged edges that quickly tear up conventional linings. In similar applications, standard concrete construction often fails in a few years. To reduce maintenance and downtime, mill operators needed a longer-lasting material.
In 1995, 30mm ABRESIST fused cast basalt tiles were installed in the mill's scale flume, covering approximately 800 feet of a four-foot cross-section. Grooved-back ABRESIST tile was set in standard concrete to the existing concrete substrate.
After more than 25 years in this demanding application, the customer reports only minimal wear. In fact, Kalenborn Abresist linings have been performing in some mills for more than 50 years — an exceptional cost-saving solution for wear protection.