KALOCER®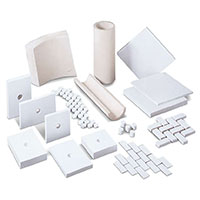 KALOCER is an oxide ceramic material composed of more than 90% aluminum oxide for components subject to extreme amounts of wear. KALOCER® thin wear resistant linings can be manufactured in a variety of pre-engineered standard and custom sizes and shapes, such as plates and cylinders. Suitable for all segments, particularly the lining of separators, bunkers, chutes, conveyor belt transfer points, concrete mixers or cyclones.
Use where equipment tolerances or weight restrictions allow only a thin wear resistant lining.

Configurations in thickness as low as 1 mm (0.04 in).

Outlasts other products up to ten times.

FDA approved.

Multiple attachment methods, such as welding and adhesives.

Protects high speed moving parts: impellers, fan blades, mixer plows, augers, screw flightings, conveyor screws, and more.

Effectively handles severe abrasion in elbows with tight radii.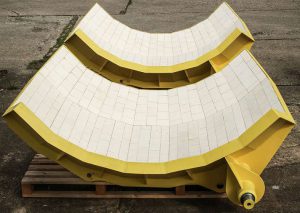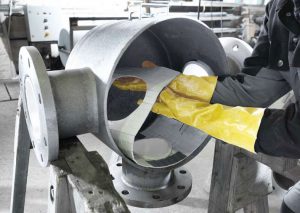 KALOCER® High Alumina Ceramics