KALCRET®-S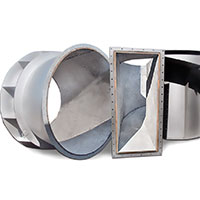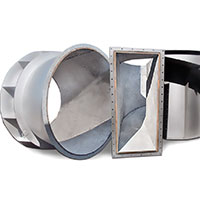 KALCRET®-S is a sprayable abrasion resistant lining for large surfaces which installs quickly, even overhead. It significantly reduces wear and abrasion on system components and pipes in many industries including cement, power, glass, iron/steel, mining, and refuse incineration. It is a mixture of hard aggregate materials ranging in size from 0-4 mm and consisting of bauxite or corundum (depending on application), cement binder and micro silica. Defined amounts of steel fibers add structural strength.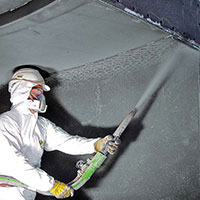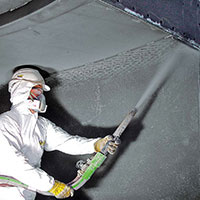 Spray system delivers a continuous, uniform layer and sprays horizontally or vertically to achieve a joint free lining.

Surface can be smoothed immediately after spraying.

No sandblasting required before application.

Fast application rate > 5m²/Hr. (54 sq. ft./Hr.) with a 24-hour setting time.

Use at temperatures up to 1200°C (2192°F).

Excellent thermal shock resistance and oxidation stability.

Thicknesses range from 20 to 100mm (.78″ to 3.93″), depending on severity of wear.
KALCRET® Abrasion Resistant Linings